Best Selling USB Ear Cleaning Endoscope Camera Scope
No more uncomfortable Q tips that can hurt you! Our USB ear cleaning endoscope is a tool that is designed to capture pictures in any small spaces, your ears included!
With the little camera on top of it, it can capture pictures with ease for proper inspection of small parts.
It can be used in so much more than ear cleaning! The camera head has a turning wheel that can adjust the brightness of 6 LED lights and make any corner visible.
This little endoscope can be used with mobile devices or with computers - you choose!
This camera is waterproof, so you can use it for underwater fun too!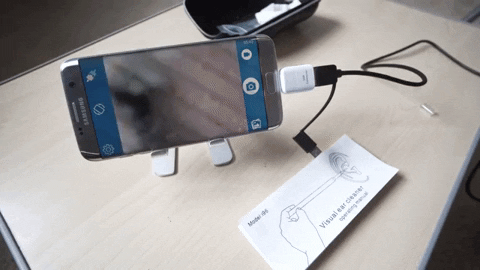 Specifications
6adjustable led light
Camera diameter: 7mm
Focal distance: 4cm - infinite